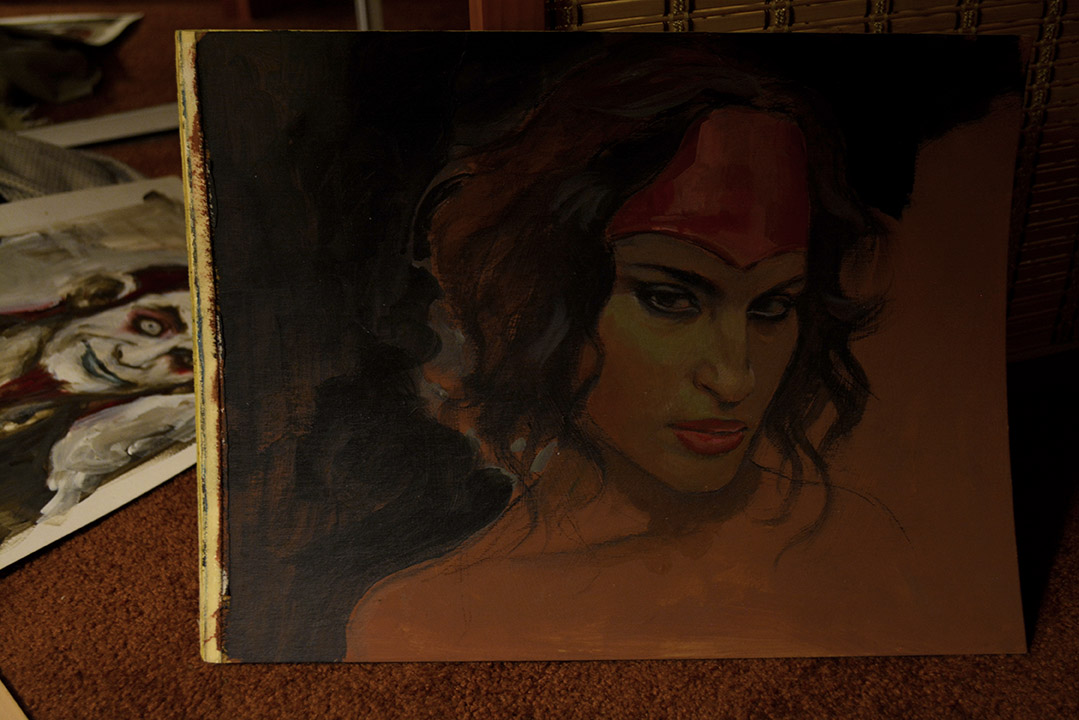 Experiment Utilizing Unusual Technique
is it Hulk after Flare this time? he already got Supergirl's panties before, pictures or it didn't happen!? but there are! there's at least one picture as proof, of course what went on was x-rated, that version should be somewhere around here, something along the lines of THIS but much worse… or better…might dig that up sometime, much censoring will need to go on…jk Beachum is such a hentai
Wonder Woman portrait here is in the likeness of Mekaluna [aka Lara Eloyan] our Ultra Diva actress and model; for those who don't know in addition to being a booty art master, Mark Beachum also does incredible renditions of other textures as well, see here the meticulous execution of vinyl fabric on Luna's Wonder Woman headband.
Hulk painting was an experiment utilizing unusual technique, not very common to the style Mark usually goes for in this case, it's still a work in progress that so far is turning out quite expressionistic.
Then there's the creepy guy… you can tell by just glancing at him that he's up to no good…
Thoughts, comments, concerns? comment away!
Related Posts